David Vilanova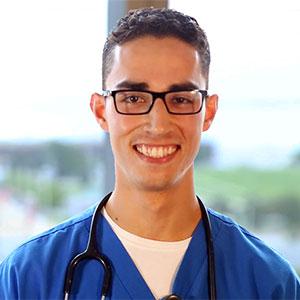 David Vilanova recently graduated from Fairfield University in Connecticut. Promoting nurses to improve the health of the Hispanic community is not just the motto of the Connecticut Chapter of National Association of Hispanic Nurses but something that David truly believes in. As an active member of NAHN and a new registered nurse he has seen the need for more culturally competent nurses. Being involved in his community and his fulfilling nursing career keeps David motivated.
Before college, David started in health care by volunteering with community organizations, working as an ambulance technician and finally in patient care. Recognizing and admitting one is struggling isn't easy but, according to David, it is smart to self-evaluate. He struggled during his freshman year of college but was not afraid to ask for help in order to improve his study skills. He encourages others to seek out volunteer opportunities as a way to interact with registered nurses and learn more about the field.
If you would like to learn how to be successful in the nursing field with the help of a mentor click here.