Nicholas McGowan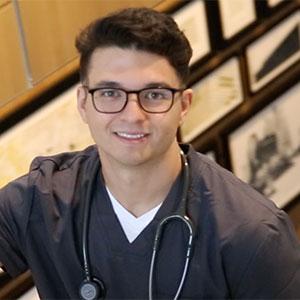 Nicholas McGowan is a Registered Nurse from Chicago and graduated from Dominican University. He believes that nursing gives him an opportunity to give back to his community and be a blessing to others. While working as a Certified Nursing Assistant he came to the realization that he loved interacting with others and providing assistance that can be life changing.
One of the most memorable parts of the nursing program for Nicholas was clinicals or clinical rotations. It gave him an opportunity use the skills he learned in the classroom to conduct assessments of patients in medical environments. The fun part for Nicholas was interacting with patients, while the difficult part was studying for class and exams. Nursing definitely pushed him to study more and adapt his learning style. Hard work and compassion come second nature to Nicholas, in large part because of his mother's influence. He describes her as a caring, compassionate person who is always willing to help others.
If you would like to learn how to be successful in the nursing field with the help of a mentor click here.