Michael "Mike" Blood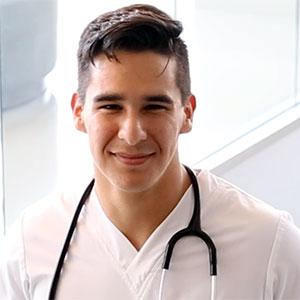 Michael "Mike" Blood is a native of Cleveland, Ohio and is attending Lakeland Community College. He is pursuing a degree in nursing because it allows him to choose his own path. Registered nurses have opportunities to change roles or seek out different professional options, something that Mike finds appealing. While in high school he volunteered at a hospital and got to see health care up close while assisting in the emergency room. Mike originally wanted to be a doctor, but once he saw registered nurses in action, his mind was changed.
For Mike it is important to have long-term goals and a plan to succeed. It's important to put failure into perspective and not become discouraged. His advice to students interested in nursing, would be to always strive to do your best and stay focused on your long-term goals. As a new member of the National Association of Hispanic Nurses, he loves interacting with others in his field and sharing experiences unique to a career in nursing. NAHN has a network of 44 local chapters, all devoted to continuing education, community service, student scholarship programs, networking and promoting the nursing profession.
If you would like to learn how to be successful in the nursing field with the help of a mentor click here.